What makes Woodward Different:
7-to-1 student-to-teacher ratio

An evidence-based approach to teaching, with focus on the link between academic success and social-emotional learning

State-of-the-art athletic facilities

A community that looks like Atlanta and the world with 60% students of color

An A+ Niche score & 5 star Private School Review rating

Art facilities that equal and even surpass those of many colleges

Numerous travel and study abroad programs, sister school connections around the world, and a Global Studies graduation distinction

Woodward seniors achieve 100 percent acceptance to top four-year colleges and universities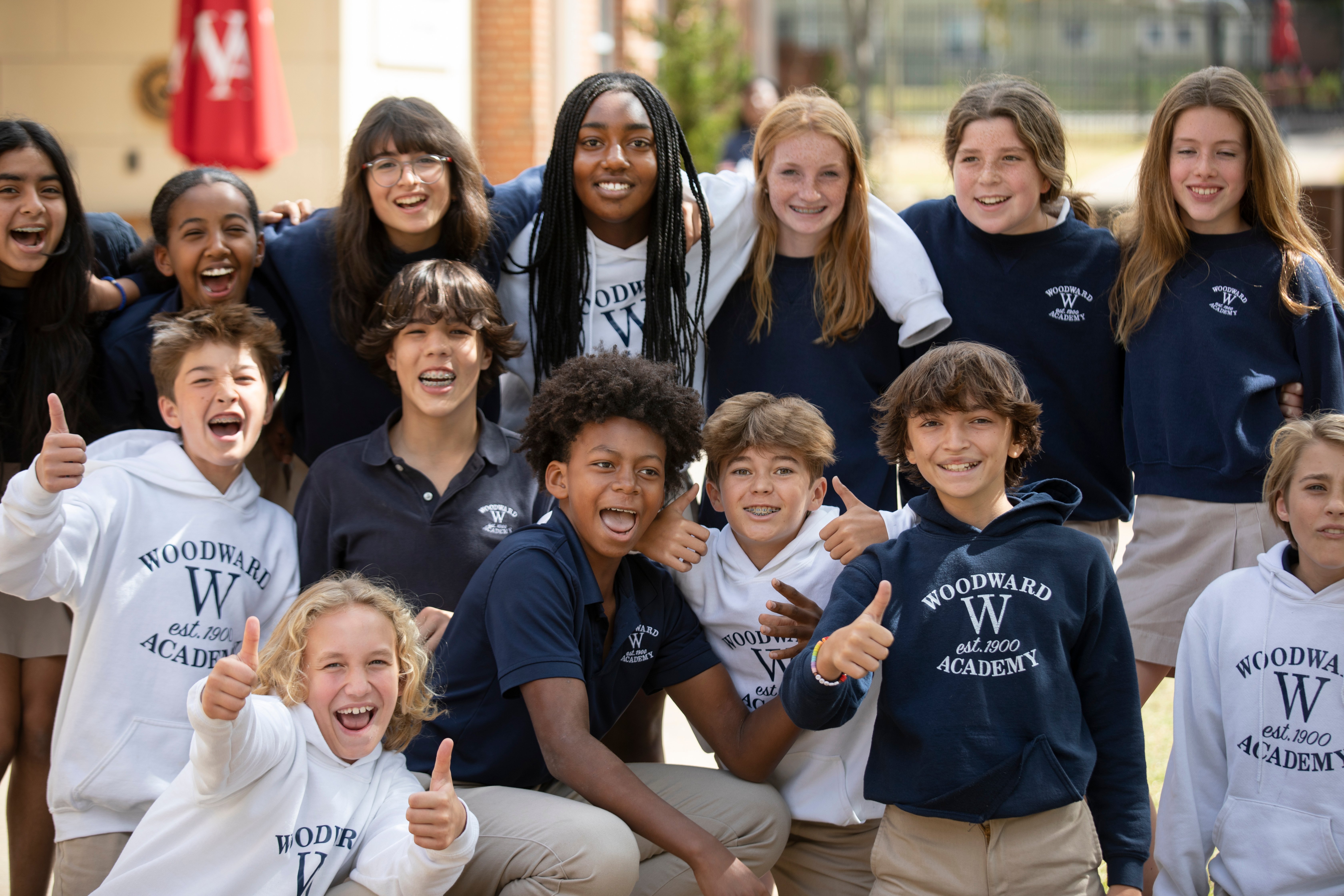 " Woodward is a school that recognizes no two children are alike and serves as a compass in helping each find their unique passions, interests, and talents."
- WA Parent
Complete the short form to learn more about what Woodward has to offer you:
I appreciate the tight-knit community that the school has created over many years. The diversity throughout the school, administration and staff is second to none and we feel very much at 'home' at Woodward Academy. Lastly, the school's focus on kindness, excellence, balance, as well as academics makes it a unique organization amongst other private schools across the state.
Parent 3/29/2023
Woodward is an exceptional school that places the student and their parents at the forefront. Our daughter started in the 4th grade and has excelled in academia as well as confidence, empathy and collaboration. My child gets a top notch education with amazing opportunities to engage in all types of extracurriculars and I don't have to spend my life in a car. Woodward makes our life better together.
Parent 3/27/2023
We love Woodward Academy. Woodward is a diverse community of learners that truly focuses on excellence, character, and opportunity. My kids have had more opportunities at Woodward, even as just primary school students! They have learned about other cultures at the primary school and celebrated with classmates. They have had the opportunity to be introduced to new instruments, art media, dance techniques, and languages than they would at another school.
Parent 3/25/2023